We  live in a society which is very concerned with the rights of the individual, especially the rights of women.  While the tendency to desire that  our girls are treated equally and afforded the same rights  and opportunities as our boys is quite understandable and necessary, I believe that we are failing in one crucial aspect of this pursuit:  the definition of being a woman.
Following the conversations and arguments about the rights of women we come across two general strains of thought:  1. the woman is the weaker of the two sexes, is disempowered and so needs to be protected and taken care of and 2. the woman is a strong empowered individual who can stand on her own and does not need to be handled with kid gloves.  But which is she really?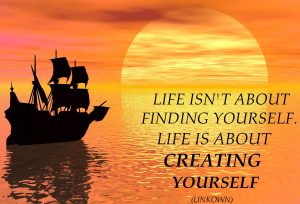 What does it mean to be you?  Whenever we are unsure of ourselves, we are told to just be ourselves, or do what feels natural to us.  But this is not as easy as it sounds.
At our birth we resemble a blank page.  Those of us who believe in reincarnation may argue otherwise, but even the reincarnated do not remember their previous lives.  So technically they are a blank page as well. It is just like hitting the new page button in Microsoft word…you lose nothing, just gain a blank page.